Are you someone who enjoys spectacular Indian flavours and is always in a continuous search for the best

Indian restaurant near me? Then this is the right read for you!

Indian food is well known for its savoury flavours, fragrant spices, and a wide variety of meals. The cuisine is a true feast for the senses. From the moment you take your first bite, you'll be transported to a world of fresh and savory flavors, fragrant spices, and a wealth of different ingredients. Whether you're a fan of spicy food, or you prefer your meals on the milder side, there's something for everyone in the world of Indian cuisine.
What makes Indian food a delicious feast for everyone?
Use of blended & aromatic spices
One of the things that make Indian food so unique is the use of aromatic spices like turmeric, cumin, coriander, and cardamom. These spices not only add flavor to the dishes, but they also have a range of health benefits, making Indian food a nutritious and delicious choice. Additionally, the combination of different spices and ingredients used in Indian cooking means that each dish is like a work of art, full of depth, complexity, and flavor.
Yes! The Indian menu is ideal for every taste. A great feature of Indian cuisine is the wide variety of meals available. From vegetarian options like chana masala, and paneer tikka masala, to shahi paneer and aloo gobi to meat-based dishes like chicken tikka and lamb curry, there is something for every taste and preference. Whether you're in the mood for a light snack, a hearty meal, or something in between, Indian food has you covered.
Nutritious and healthy food options
Indian food is not only delicious, but it's also nutritious and healthy. Many dishes are made with wholesome ingredients like legumes, vegetables, and lean meats, which provide a range of essential nutrients.
Takes you closer to the culture
Indian food has a rich cultural history and is deeply connected to the country's traditions and customs. Eating Indian food is not just about satisfying your hunger, but also about experiencing a piece of the country's rich cultural heritage.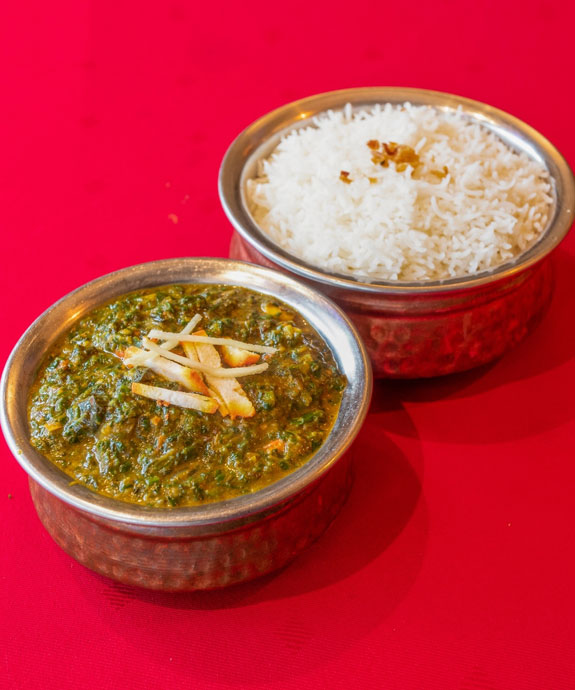 Which is the best Indian Restaurant in Overtoom?
The answer to this is the popular Annapurna Kitchen which is indeed the best Indian restaurant in Overtoom. The place must be visited if you enjoy Indian food or simply want to try something different to eat.

Our restaurant offers a true sense of India with a menu full of mouthwatering, authentic dishes that are sure to titillate your taste buds and leave you feeling fulfilled. Our top Indian restaurant in Overtoom is the ideal place for anyone wishing to feel India through food, whether they are in the mood for traditional dishes like butter chicken or something more unusual like paneer tikka masala.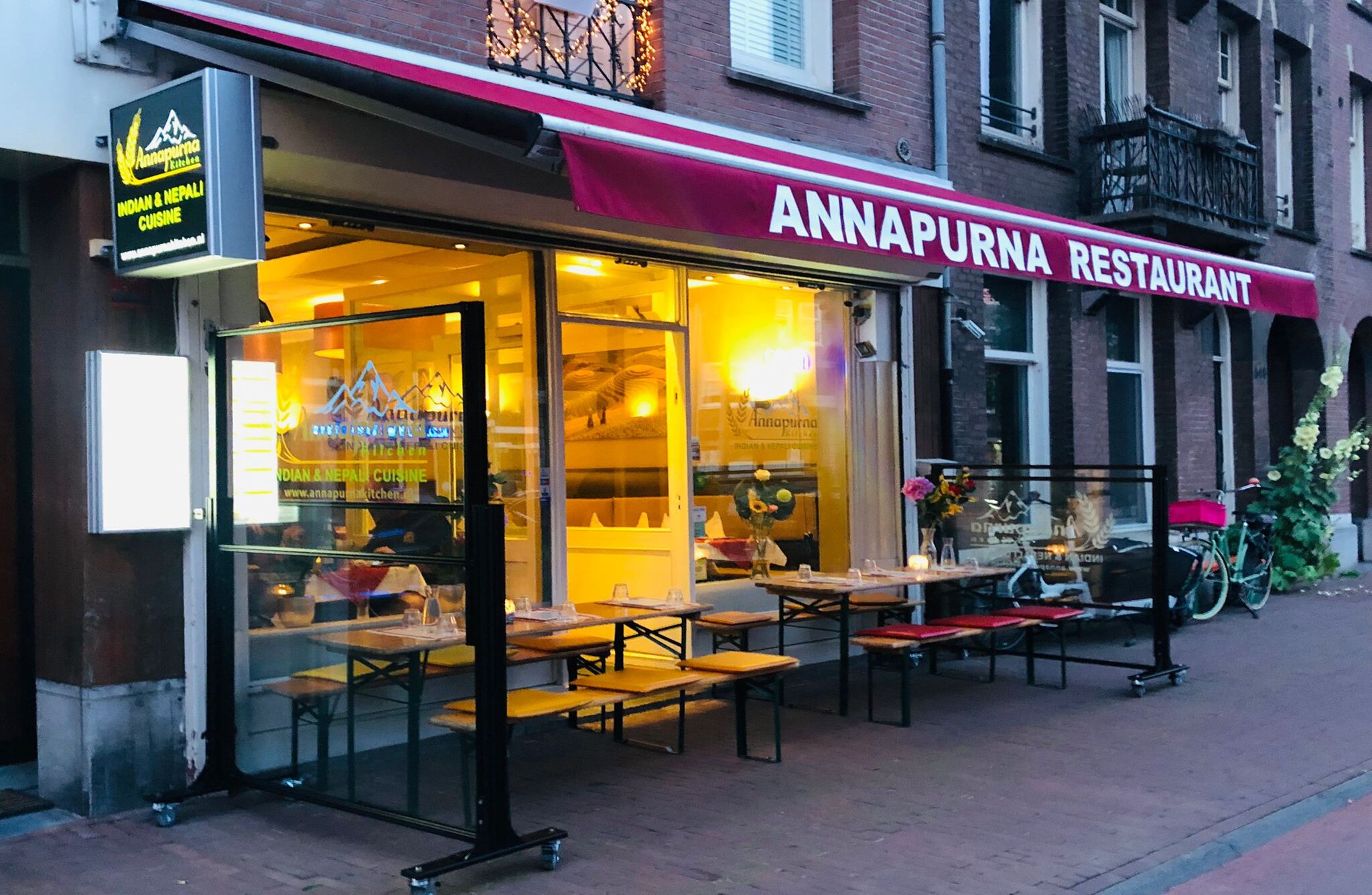 Some of our most loved Indian delicacies
Butter chicken - Butter Chicken, often referred to as Murgh Makhani, is a well-liked North Indian meal made with succulent pieces of chicken stewed in a decadent sauce made of tomatoes.
Shahi paneer - Shahi Paneer is a popular vegetarian dish in India and is often served with naan bread or rice. It is a creamy and flavorful dish made with cubes of soft paneer cheese that are simmered in a rich tomato-based sauce.
Lamb rogan josh - A thick, spicy sauce is cooked with soft lamb chunks to create this tasty and aromatic dish. Cumin, coriander, and paprika are among the spices used to make the sauce, which gives the food its recognisable warm, savoury flavour. Popular in northern India, this meal is frequently eaten with rice or naan bread.
Mix veg - Yet another popular Indian dish is the Mix Veg. It is a popular and flavorful vegetarian dish made with a mixture of fresh and nutritious vegetables. The dish typically includes a variety of vegetables, such as carrots, peas, potatoes, and bell peppers, which are cooked together with a blend of spices and seasonings. Mix Veg is a delicious and healthy option for those who prefer a meat-free meal and is often served with rice or naan bread.
King prawn masala - This is a popular dish made with juicy king prawns that are simmered in a rich and spicy sauce. The sauce is typically made with a mixture of aromatic spices, such as cumin, coriander, and turmeric, which give the dish its warm and complex flavor. This dish is a popular option for seafood lovers and is often served with rice or naan bread. The tender, succulent prawns and the rich and flavorful sauce make King Prawn Masala a satisfying and delicious meal.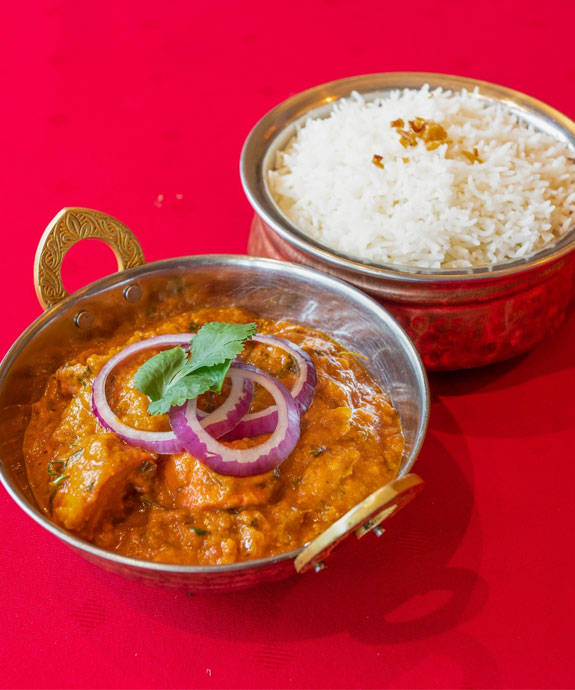 Wrapping up
Indian food is a cuisine that is loved by many for its savory flavors, fragrant spices, and wide variety of meals. Whether you're a fan of spicy food, or you prefer something milder, there is something for everyone in the world of Indian cuisine. So why not treat yourself to a delicious and authentic Indian meal today? Your taste buds will thank you!
FAQs