Oud West is a vibrant neighborhood in Amsterdam, located just west of the city center. It is a popular area for locals and tourists, known for its trendy bars, restaurants, and boutiques. Oud West is also home to several beautiful parks and canals, making it a great place to explore on foot or by bike. In recent years, an Indian restaurant in Oud West has become increasingly popular in Amsterdam.

With its bold flavors, fragrant spices, and diverse vegetarian and non-vegetarian options, Indian food offers a unique culinary experience that appeals to a wide range of diners. Many Indian restaurants in Amsterdam are run by chefs and restaurateurs who bring their own regional specialties and cooking techniques to the city, making the dining scene even more exciting and diverse.

Whether you are a seasoned fan of Indian food or a curious first-timer, we hope this blog will inspire you to explore the vibrant and delicious world of Indian cuisine in Amsterdam at Annapurna Kitchen. One of the Best Indian restaurants in Oud West to start with is Annpaurana Kitchen. The restaurant is situated on the Kinkerstraat, a bustling street in the heart of the neighborhood.

Oud West is known for its trendy and diverse atmosphere, and Annapurna Kitchen fits right in with its unique and modern take on traditional Indian cuisine.
Annapurna Kitchen - Indian Inspired Decor & Style Food 
The atmosphere and ambiance of a restaurant can play a significant role in creating a memorable dining experience. Annapurna Kitchen is no exception, with its warm and inviting atmosphere and carefully crafted decor.
Here are the features that make the place aesthetically pleasing to the eyes and one of the Best Indian restaurant in Oud West:
The restaurant's decor and style have been inspired by traditional Indian elements, blended with modern touches to create a unique and contemporary look. The walls are adorned with colorful artwork and tapestries, while the furniture is a mix of wood and metal with intricate carvings and designs. The lighting is also carefully considered, with a warm and ambient glow that adds to the overall atmosphere.
The seating and layout of Annapurna Kitchen have been thoughtfully designed to maximize comfort and create a relaxing dining experience. The restaurant offers a mix of seating options, including tables and chairs, booths, and cushioned benches along the walls. The seating arrangements provide a cozy and intimate atmosphere, making it perfect for romantic dinners or catching up with friends over a meal.
The overall atmosphere and ambiance of Annapurna Kitchen can be described as warm, welcoming, and vibrant. The friendly and attentive staff, combined with the decor and seating arrangements, create a comfortable and relaxing environment that is perfect for enjoying the delicious food on offer. 
Whether you're looking for a quick lunch, a romantic dinner, or a night out with friends, Annapurna Kitchen is the perfect destination for an authentic Indian dining experience in a welcoming and stylish setting.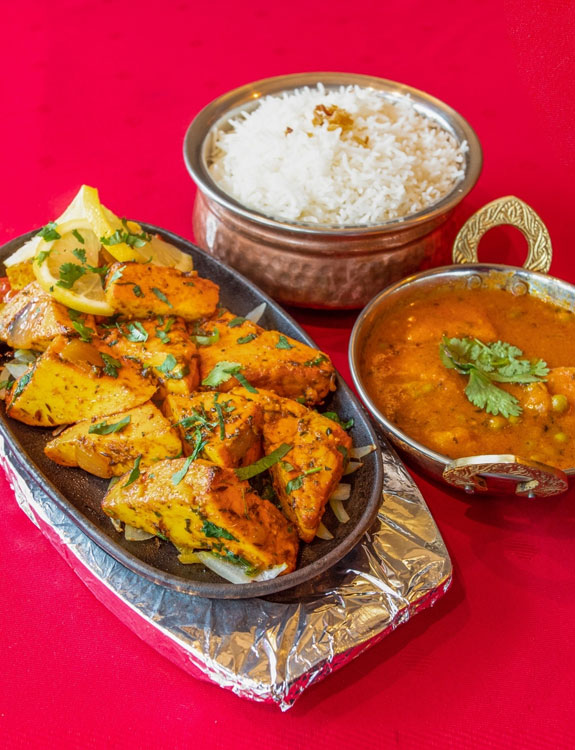 Experience dining at one of the best Indian restaurant in Oud West.
When you step into Annapurna Kitchen , you'll be greeted by friendly and attentive staff who are dedicated to making your dining experience memorable. The restaurant's warm and welcoming atmosphere, combined with its excellent service, make it an ideal place to enjoy a delicious meal with friends and family.
The staff is knowledgeable about the menu and can provide recommendations and suggestions for those who are unsure about what to order.
They are also happy to accommodate any dietary restrictions or allergies and can make substitutions or modifications to dishes as needed.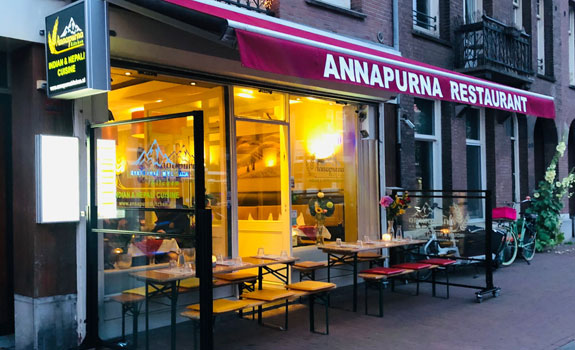 The ordering process of Annapurna Kitchen
The restaurant's ordering process is straightforward and easy to follow.
When you're ready to order, you can either speak with one of the servers or use the Food Menu or Drink Menu.

The menu is well-organized and easy to navigate, with a variety of options to suit all tastes and dietary preferences. You can do a Reservation and Online Order at your home if you want to try.

Once you've placed your order, the food will be prepared fresh and brought to your table by the servers.



The presentation of the dishes is beautiful, with vibrant colors and enticing aromas that will stimulate your senses, which is the reason why it's being referred to as one of the best Indian restaurant in Oud West. The portion sizes are generous, and the flavors are rich and complex, highlighting the authentic and delicious tastes of Indian cuisine.
Throughout your meal, the servers will check in on you to ensure that everything is to your satisfaction. They are attentive and responsive, always available to answer any questions or address any concerns you may have.
The dining experience at Annapurna Kitchen is top-notch, with exceptional service and a welcoming atmosphere that will make you feel right at home. Whether you're a first-time visitor or a regular customer, you're sure to have a memorable and enjoyable dining experience at this must-visit Indian restaurant in Oud West, Amsterdam.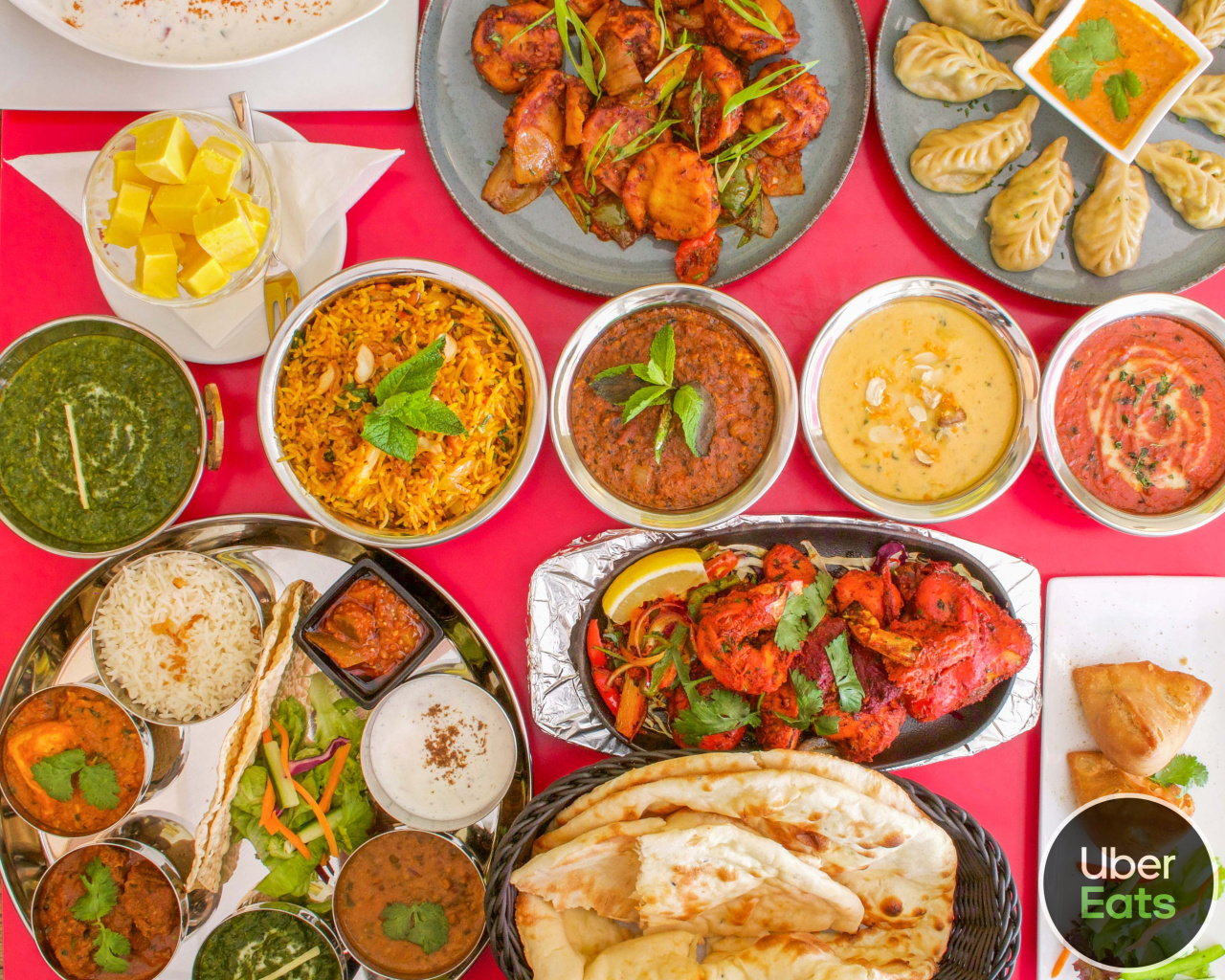 Conclusion
Annapurna Kitchen is a great option for those seeking a quality Indian dining experience in Oud West. Whether you are a local resident or a tourist, you will not be disappointed with the food and service at this restaurant.
The restaurant's menu has a great selection of dishes that cater to both vegetarian and non-vegetarian preferences. The staff is friendly and attentive, and the ambiance of the restaurant is perfect for a relaxing meal.
If you are in the Oud West neighborhood and looking for a great Indian restaurant, we highly recommend giving Annapurna Kitchen a try.
This restaurant is an excellent choice for a casual dinner with friends or a romantic night out. Overall, Annapurna Kitchen is a standout Indian restaurant in the Oud West neighborhood and is definitely worth a visit.