Indian food is known for its rich and diverse flavors, and for its use of aromatic spices, and fresh herbs. If you're looking for a convenient and delicious way to enjoy this cuisine, then Indian food takeaway is the perfect solution. With a variety of dishes to choose from, Indian food takeaway is the perfect way to indulge in the flavors of India without having to sit in a place. This could easily be done in the comforts of your home. Whether you're in the mood for a classic dish like butter chicken or something a little more unique like paneer tikka masala, Indian food takeaway offers a wealth of options that are sure to tantalise your taste buds with its lip-smacking flavours.
Indian food takeaway- A great idea for your lazy days
We are sure you must have been through lazy days when you simply wanted to have the best food but were not in the mood to cook! You would agree, right? We have the best solution to this, so why not opt for a grand
Indian food takeaway in Amsterdam?
Sounds good! Here are some of the top reasons why choosing an Indian takeaway is a good idea.
Indian food is a popular cuisine among both locals and visitors. With a rich and varied history, Indian food offers a wealth of different flavors and ingredients that can be enjoyed in a convenient and affordable way through a takeaway option.
Another reason why Indian food takeaway is a great idea in Amsterdam is that Indian food takeaway offers a convenient solution for those who are on the go and want to enjoy a delicious and filling meal without having to spend too much time in a restaurant.
Additionally, Indian food takeaway offers a way for people to enjoy the varied flavors of India in their own homes, and it's a great option for those who love to explore the amazing food culinary delights of India.
Overall, Indian food takeaway is a great idea in Amsterdam due to its popularity, convenience, and affordability. Whether you're a local resident or a visitor, Indian food takeaway is a great option for anyone who wants to enjoy delicious and authentic Indian cuisine in the heart of Amsterdam.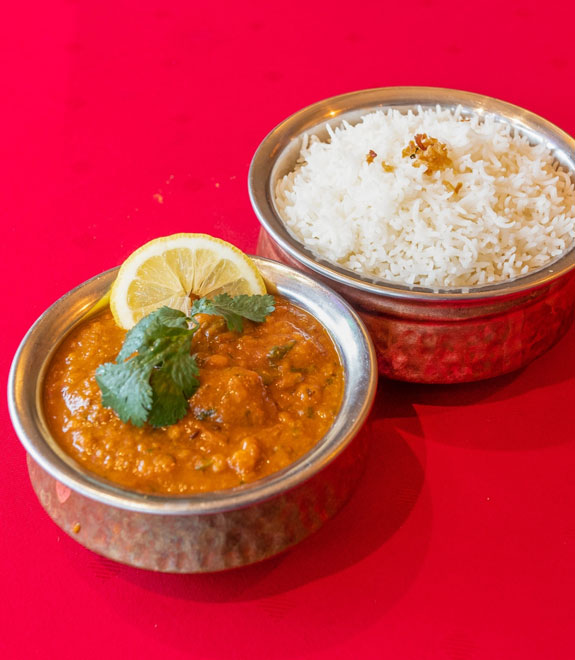 Order From Annapurna Kitchen For An Authentic Indian Food Takeaway
When it comes to finding the best Indian food takeaway in Amsterdam, Annapurna Kitchen is a name that you can always count on. With a menu filled with delicious, authentic, and mouth-watering dishes, this restaurant is a foodie's paradise. If you're craving some of the best Indian food but don't want to dine out, Annapurna's Indian food takeaway options are the perfect solution. The first thing that sets us apart from other Indian restaurants is the quality of the ingredients. We use only the freshest and finest spices, herbs, and vegetables to create our dishes, ensuring that every bite is bursting with flavor.
Try our most loved takeaway dishes
Choose from our classic dishes like butter chicken, paneer tikka masala, tandoori grills, dal makhani, and much more to more unique options like paneer chili and biryani, there's something for everyone at Annapurna. Another great thing about our food joint is the convenience of the takeaway options. All you have to do is place your order and it will be ready for pickup. This is perfect for those busy nights when you don't feel like cooking or when you want to enjoy some delicious Indian food in the comfort of your own home. When it comes to Indian food, portion sizes are always important. Annapurna Kitchen knows this, which is why we offer generous portions in our takeaways. Whether you're ordering for one or for the whole family, you'll be able to enjoy your meal without having to worry about running out of food.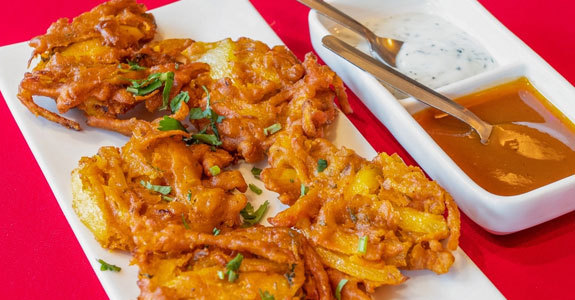 Wrapping up
Thinking of a quick Indian food takeaway? It's impossible to talk about Annapurna Kitchen without mentioning the exceptional taste of our Indian dishes along with great customer service. The staff at our restaurant is friendly and knowledgeable, and they're more than happy to help you choose the perfect dish for your tastes and preferences. In conclusion, if you're looking for the best Indian food takeaway in town, look no further than Annapurna Kitchen. With our delicious food, convenient ordering, and exceptional customer service, you're guaranteed to have an unforgettable takeaway experience.