Leidseplein, or Leidse Square, sits at the vibrant core of Amsterdam's city center, drawing in locals and tourists alike. This bustling public square pulsates with life, surrounded by a plethora of bars, cafes, restaurants, theaters, and nightclubs, establishing it as a thriving hub of entertainment in the city. While exploring this dynamic square, visitors have the opportunity to discover a hidden gem a captivating Indian restaurant that adds a touch of spice and flavor to the vibrant culinary scene of Amsterdam. Amidst the diverse array of dining options, this Indian restaurant seamlessly blends in, inviting guests to experience the rich and aromatic cuisine of India.

However, what truly sets Leidseplein apart is its captivating ensemble of street performers and musicians who congregate to enrapture the crowds. The square becomes an animated stage for a diverse array of talent, ranging from awe-inspiring acrobats and mesmerizing magicians to captivating live bands and soul-stirring solo artists. With constant performances unfolding, an infectious air of festivity and vibrancy permeates the square, captivating all who find themselves in its midst.
How popular is Indian Food around Leidseplein?
This bustling public square is known for its energetic vibe, lively street performers, and wide selection of restaurants and cafes. But if you are typically looking for a popular Indian restaurant near Leidseplein with a fun and lively atmosphere to enjoy an amazing Indian meal in Amsterdam, then Leidseplein is the perfect destination. One of the best things about eating Indian cuisine at Leidseplein is that there is something for everyone. Whether you are in the mood for a quick snack or a full-course meal, you are sure to find a restaurant that fits your taste and budget.
Where to eat authentic Indian cuisine when in Leidsplein? Amsterdam is a multicultural city with a diverse food scene. If you are a fan of Indian cuisine, you are in luck as Annapurna Kitchen brings to you the authentic Indian taste in Amsterdam. We are a popular Indian restaurant near Leidsplein that serves a variety of Indian dishes on the menu. We are located just a stone's throw away from Leidsplein. Annapurna Kitchen is known for its authentic Indian cuisine that is made using fresh ingredients and traditional cooking techniques.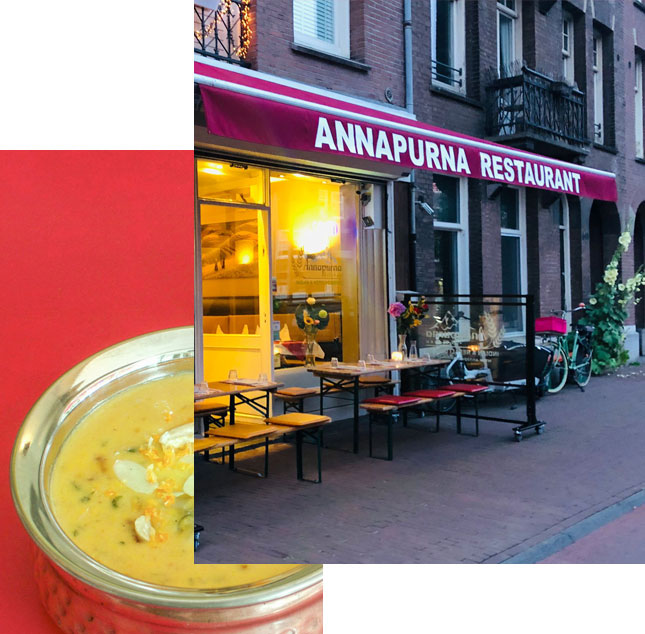 How Annapurna Kitchen is the best Indian restaurant near Leidseplein?
Annapurna Kitchen in Amsterdam is a popular Indian restaurant that has made a name for itself in the city's vibrant food culture. One of the things that sets us apart from other Indian restaurants in the area is our USPs.
1. Fresh ingredients
One of the main USPs of Annapurna Kitchen is the use of fresh, high-quality ingredients. The restaurant uses locally sourced ingredients whenever possible, ensuring that the food is of the highest quality and packed with flavor. This commitment to using fresh ingredients is evident in the taste and aroma of the food, which is always fresh and flavorful.
2. Authentic Indian cooking
Another USP of Annapurna Kitchen is its focus on traditional cooking techniques. The restaurant uses traditional Indian cooking methods to prepare its dishes, which results in food that is both authentic and delicious. For example, the chicken tikka masala is marinated in a blend of yogurt and spices and then grilled in a tandoor oven, which gives it a smoky and flavorful taste.
3. Range of Indian dishes
Annapurna Kitchen's menu also features a range of dishes that are not commonly found in other Indian restaurants in Amsterdam. The restaurant's chefs are always experimenting with new ingredients and flavors to create unique and interesting dishes.
4. Friendly staff
One of the standout features of Annapurna Kitchen is its friendly and knowledgeable staff. The servers are always happy to make recommendations and provide information about the different dishes on the menu. This not only enhances the dining experience but also helps diners to make informed choices about what they want to eat.
5. Cosy ambiance
Finally, the ambiance at the best Indian restaurant near Leidseplein is warm and welcoming, making it the perfect place to enjoy a meal with friends and family. The restaurant is decorated with traditional Indian artwork and has a cozy and inviting atmosphere that is perfect for a relaxed and enjoyable dining experience.
6. Dine in and takeaway services
Annapurna Kitchen in Amsterdam offers both dine-in and takeaway services to cater to the needs of all the customers. Whether you are looking to sit down and enjoy a leisurely meal in the restaurant or grab a quick bite to eat on the go, Annapurna Kitchen has got you covered.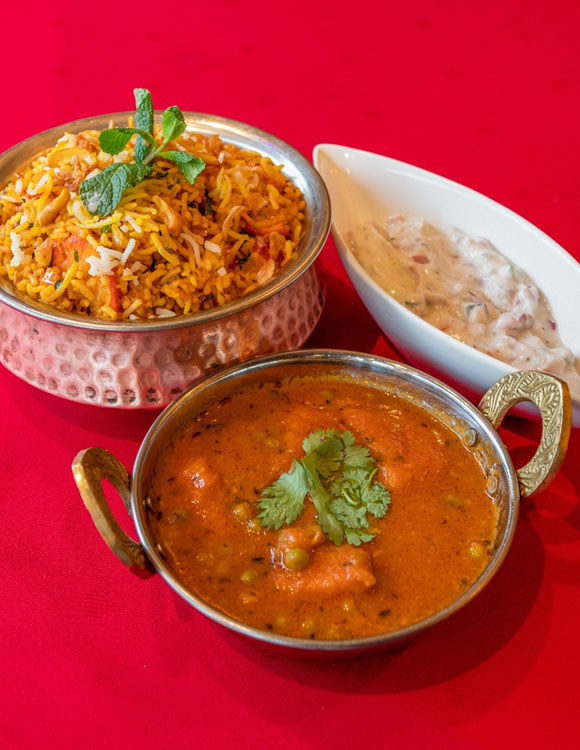 Great Indian food only at Annapurna Kitchen
In conclusion, if you are looking to experience the richness and depth of Indian cuisine while looking for the best Indian restaurant near Leidseplein, then head over to Annapurna Kitchen With our commitment to using fresh, high-quality ingredients, traditional cooking techniques, innovative menu, friendly staff, and inviting ambiance, Annapurna Kitchen is a standout indian restaurant in Amsterdam that is not to be missed.

Whether you are a local looking for a new favorite spot or a tourist seeking an authentic culinary experience, Annapurna Kitchen's diverse and flavorful menu is sure to satisfy your cravings. From classic dishes like butter chicken and biryani to unique creations like paneer tikka and lamb vindaloo, there is something for everyone at this top-rated Indian restaurant.

Located in the heart of Amsterdam's vibrant Leidseplein, Annapurna Kitchen is the perfect place to enjoy a meal with friends and family, catch up with colleagues over lunch, or indulge in a romantic dinner for two. So why wait? Book your table at Annapurna Kitchen today and experience the richness of Indian cuisine in the heart of Amsterdam!